School Website
What is the Application Fee?
$75
Is a GRE required for admission?
No
Is a portfolio required for admission?
Yes
Directing is part art and part craft but mostly imagination. It requires organizational skills, discipline, leadership and collaboration. To be an effective director, all these pieces must cohere in service of projecting a compelling story on the screen. As a directing student you will learn all aspects of filmmaking, from directing actors to directing camera, cinematography, screenwriting and post-production. But most importantly you will develop the courage and confidence to take risks and express your personal creative vision as a filmmaker. As part of the two-semester thesis sequence, the program will culminate in the collaborative production of a 15- to 20-minute narrative film.
Application Requirements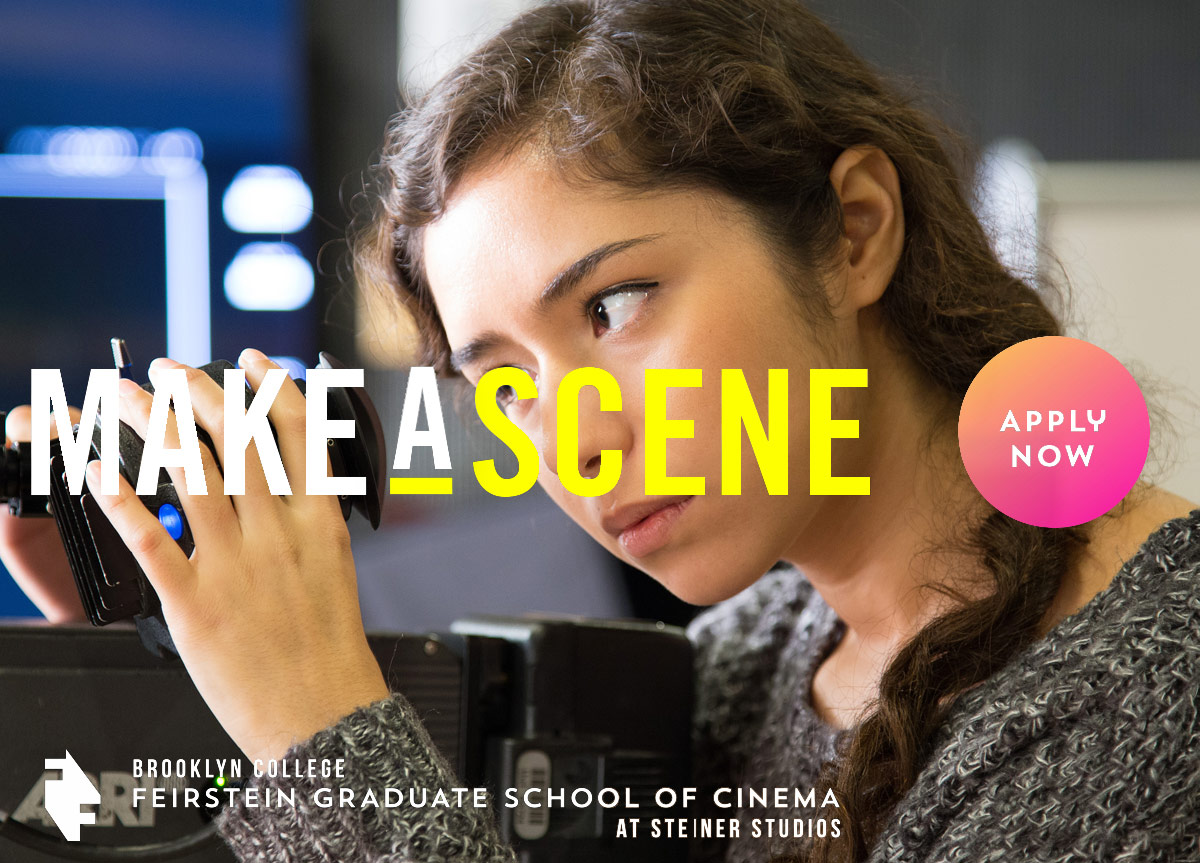 The Barry R. Feirstein Graduate School of Cinema at Steiner Studios, the first public graduate film school in New York, is looking for exceptional students.

www.brooklyn.cuny.edu



DISCLAIMER: The information on this page is correct to the best of our knowledge at the time it was last updated. PLEASE verify with the school ALL due dates and requirements as they may have changed since our last update. If any info on this page is incorrect please let us know and we will update it. We are not responsible for missed deadlines or rejected applications due to out of date information on this page. Please do your due diligence.