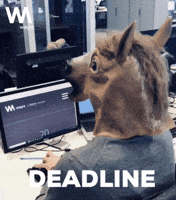 It's December 1st! Deadline is midnight tonight for the following programs:
December 1, 2020​
For more deadlines see our article here:
Wondering when you need to get that film school application in? Below is a list of all current graduate film school deadlines as of November 2020. Be sure to add your application to our Application Tracker after you've submitted it to the school. :) PLEASE NOTE: This is a list is meant to be a...